Events
Never miss an event again - subscribe to our calendar

Just click on this link:
Business Support Events are listed on the:
August 2018
Wandsworth Chamber of Commerce

INVITES YOU TO THE

'PUTNEY BUSINESS HUB'
SUMMER PARTY
ON THE ROOF TERRACE BAR

AT
REVOLUTION BAR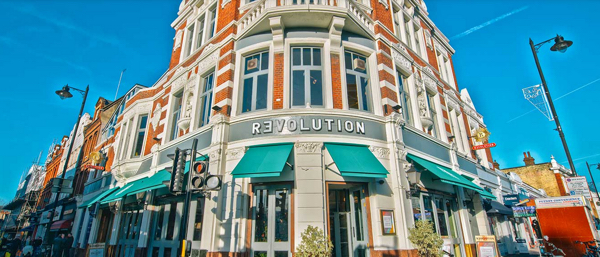 Drinks reception from 6-8PM

202 Upper Richmond Road,
London SW15 6TD

6PM till 8.00PM

Tuesday 21st August 2018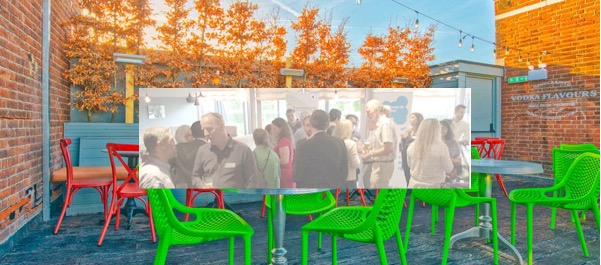 PLACES ARE LIMITED AND EARLY BOOKING IS ESSENTIAL

FREE to attend - simply purchase your own refreshment

This series of regular Wandsworth Chamber run, Putney Business Hub meetings is designed to bring together local business people, sharing experiences, creating opportunities and maximising the benefits of doing business in Putney. This is a great opportunity for all Putney businesses to come along and find out how Wandsworth Chamber is helping commerce in the borough.

MEETING FORMAT:
The meeting format will allow a natural flow of relaxed informal networking, business updates and listening to occasional invited speaker. Why not join us for a light curry suppr at the Lahore Restaurant a few doors along after the meeting.

AGENDA:
6PM - Arrival and open networking - simply purchase your own drinks
6.40 - Wandsworth Chamber introductions and welcome to new members

8.30PM - Stay on or join us at the Lahore Restaurant for a light curry supper

Meeting Fee: 6-9PM Free to attend but RSVP Essential. The optional curry supper is a reduced £10 fee for a selection of dishes, payable direct to the restaurant

Networking: There will always be plenty of time to network and meet local businesses.
Parking: Meter controlled parking is available in the adjacent streets and is free from 6.30PM

Be part of the thriving business community in Putney and through this network, focus on improving trade for your business, celebrating the best in Putney and promoting a 'buy local' agenda.
For more information and to view a short video about Wandsworth Chamber CLICK HERE

Steve Pinto CEO,
Wandsworth Chamber of Commerce
Mob: 077660 51735
EMAIL: steve@wandsworthchamber.org

---

---
Never miss a Chamber event again - subscribe to our calendar
Just click on this link
Wandsworth Chamber Events Calendar.
Register for this event at: https://www.eventbrite.co.uk/e/putney-business-hub-at-revolution-bar-6-9pm-on-the-21st-august-2018-tickets-48871688536
August 2018
Member Event
Member: Wandsworth Oasis Trading Co. Ltd
Saturday 18th August 2018
From 12:00, to 17:00
Venue: The Bandstand, Clapham Common, SW4 9DE

This summer we are teaming up with Wandsworth LGBTQ+ Forum and The Grand to bring you our first 'Picnic on Clapham Common'.
This is a free event
The event is part of a summer series ran by the Clapham Common Management Advisory Committee (CCMAC) and will take place on the Clapham Common Bandstand.
Featuring performances from Mrs Moore, Topsie Redfern, DJS, dancers and more TBA.
Not only a day for some fun in the sun with camp entertainment but it's an opportunity to come and learn about the work of both Wandsworth Oasis and the Wandsworth LGBTQ+ Forum.
Bring your picnics
Bring your drinks
Bring yourself and others
NO ENTRY FEE
Website: https://www.wandsworthoasis.org.uk/Event/summer-picnic-on-clapham-common
Member Event
Member: Go4Goal Ltd
Friday 31st August 2018
6th - 31st August
Venue: Tooting Leisure Centre

Keep your little ones occupied with the Go4Goal Multi-Sport holiday club at Tooting Leisure Centre this summer... 9 hour days, 5 days a week! 6th - 31st August
Tickets: £25.00 (Inc. VAT)
Go4Goal Multi-Sports Holiday Clubs in partnership with Tooting Leisure Centre.
Including - Football, Swimming (on every Monday of the week), Basketball, Cricket, Tennis, Tag games, and much more!
Our holiday club is structured so that all children enjoy a full range of activities, with our groups being organised into appropriate age/ability bands to ensure your child has the most fun possible. The club will be delivered by qualified, experienced and DBS cleared coaches, meaning your child will be occupied in a fun and safe environment with Go4Goal.
- £25 for the day (or £100 for the full week- save 20%)
- 8:30 to 9:00am Drop Off - 5:00 to 5:30pm Pick Up
- 10% sibling discount
- Tooting Leisure Centre - Greaves Pl, London SW17 0NE
Website: www.go4goal.org.uk
Register for this event at: https://bit.ly/2KyJRhc
September 2018
Member Event
Member: Wandsworth Oasis Trading Co. Ltd
Saturday 1st September 2018
From 12:00, to 17:00
Venue: Wandsworth Oasis, 45 Old Town, Clapham, SW4 0JL

Do you fancy being Styled in Seconds at our Clapham Old Town shop?
This is a free event
Style Me in Seconds was created by the Charity Retail Association, and is an event aimed at creating a positive image of charity shops as fun and interesting places to shop for the younger generation.
We are holding our own version of a Style Me in Seconds event on Saturday 1st September from 12pm-5pm at our shop in the heart of Clapham Old Town.
If you fancy being styled with a look of your choice then email alex@wandsworthoasis.org.uk with your name, age, contact details, desired time of appointment, type of look you wish to be styled in and your clothes and shoe size.
"Style Me in Seconds" is a brand of the Charity Retail Association.
Website: https://www.wandsworthoasis.org.uk/Event/style-me-in-seconds-at-wandsworth-oasis-clapham-old-town
Member Event
Member: Angella\'s Kitchen
Tuesday 11th September 2018
10am
Venue: Streatham Space Project

For Women in Business or thinking of starting a business. Come along and make new friends, get support and do business.
This is a free event
For our final quater of 2018, we will be Brainstorming, and looking at Marking and Strategy. How to end well in 2018.
As a group we will be brainstorming and sharing tips on how to market your products and services, increase sales, plan out KPI's and achievable goals for the coming year.
We will follow the usual format but instead of a speaker there will be a Workshop by Serena Nalty-Coombs to help us with our entrepreneural journeys. Serena celebrates 10 years of business this year and will be running a retreat for Mums in October (see link for details https://www.facebook.com/pg/snmcons/events/?ref=page_internal)
If you would like to be around supportive like minded women; feel free to pop along and join us to brainstorm and share business ideas, tips to help develop and push your business forward. It's a safe space where you will leave feeling encouraged and empowered with clearer goals for your existing or new business. This is one you don't want to miss.
Website: https://www.eventbrite.co.uk/e/streatham-hill-ladies-who-latte-brainstorming-marketing-strategy-session-tickets-47974518075
Register for this event at: team@angellawilliams.co.uk
Member Event
Member: Coaching Businesses Ltd
Thursday 20th September 2018
From 08:30, to 11:30
Venue: Chartered Accountants Hall One Moorgate Place London EC2R 6EA

Growing any business brings challenges. How you deal with the challenges and related growing pains is the difference between success or failure. This FREE seminar will provide you with specific, effective ideas and systems that will MASSIVELY IMPROVE YOUR BUSINESS!
This is a free event
Susan will be talking about: -
*6 Steps to a Great Business – The 6 powerful steps you must implement in your business!
*6 Keys to a Winning Team – Without a great team, you can only play 'small'. These 6 keys will get you the winning team you need to play at a whole new level.
*5 Ways to Massive Profits – When was the last time you drove your profits up 61%? Susan will share the '5 Ways' formula proven to uncover hidden profit!
*4 Key Areas to Leverage – What if you could be more profitable while doing 'more with less'? 4 essential areas to systematize in your business.
*Vision/Mission and Culture – How these affect your business and how to get them moving the whole business forward. What could you achieve if your team was fully aligned?
There will be ample opportunity to discuss and learn from other business owners in attendance PLUS a great networking opportunity too. In just a few hours you will start to understand what is needed to build a great business and how to motivate your team to new performance levels.
Register for this event at: https://www.eventbrite.co.uk/e/how-to-build-a-great-business-a-motivated-team-tickets-48553922088
Publish Your Company Events to Chamber Members
Wandsworth Chamber's free member-to-member events service allows you to publicise an event at any time to other Chamber member companies at no cost to you.
Just log-in to the member area and add and edit your events.
This is a free service for Chamber Members
Before you go……..

Don't forget that our members now have free access to a whole range of discounts and special offers. From free sales data and online marketing, to exclusive rates and savings on all your business overheads. To see everything available to you click here.

Are you a Non-member? Well each month we select one benefit that you can use, it's our way of giving some extra value to all local businesses. To see this month's benefit email us at wandsworth@advantage-support.co.uk